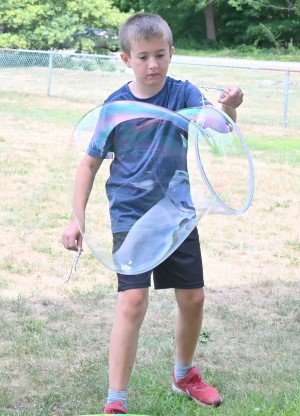 "Teachers are patient and let children grow."
-Oak Meadow parent
Summer Programs
Registration for the 2023 Summer Program is now open! 
Oak Meadow's Summer Program is a wonderful extension of the school year where the guiding principles of the Montessori curriculum are applied in a relaxed summer setting. The program is available to students in every program level who are enrolled in the 2022-23 or 2023-24 school year.
Children in the Beginners Program and Children's House enjoy weekly themes, educational activities, arts and crafts, water fun, music, games, friends and more!
Students in Lower Elementary, Upper Elementary, and Middle School can explore a focused interest, hone a skill, and enjoy social time with Oak Meadow friends.
We have designed a summer full of fun, engaging, and educational programs, thoughtfully curated to nurture the natural development of essential life skills such as sharing, team-building, learning boundaries, and problem-solving. Additionally, giving students a safe space to interact and socialize with peers will help to develop strong, healthy relationships.
Use the buttons below to see the program overview, detailed program descriptions, and to register. (See Program Descriptions for age eligibility and fee information.)
Please register by June 2, 2023.
Questions? Contact the Director of Auxiliary Programs, Antonella Fuchser.