Stay tuned for information for upcoming events in Oak Meadow's Speaker Series.
Previous Speakers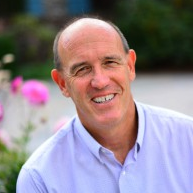 Grant Lichtman
"The Education Revolution: How Families Can Navigate the School Journey in Times of Rapid Change"
Education is undergoing a period of remarkable evolution and transformation. Never in history have families had such a diverse and expanding range of options for their students' learning experience. With this evolution comes a range of challenges, particularly for parents and students navigating this changing landscape: new skills and knowledge required for future jobs, many of which do not exist today; shifting models of post-secondary education and college admissions standards; and dramatically falling indicators of student health and well-being. Since 2012, Grant Lichtman has visited and worked with nearly 200 private, public and charter schools around America, and published three books and numerous articles on the transformation of K-12 education. He will share insights into how parents and students can navigate the choices they have; what to look for in a school and learning experience that aligns with their own goals and aspirations; how to appropriately engage with, influence, and support the learning environment; and how to make school more of a joyous journey, and less a fearful trial.
Lynne Reeves Griffin RN, MEd
"Social Emotional Learning"
Oak Meadow School offered an evening of discussion about social, emotional, and behavioral learning. Whether parents have concerns about their child's friendships or need new strategies for managing parenting struggles or school relationships, family life expert and author, Lynne Reeves Griffin RN, MEd created an environment for open, honest, healthy dialogue about nurturing the emotional development of children of all ages. With proactive strategies for age-appropriate learning, there's so much a parent can do to help their child build on innate strengths and learn effective ways to manage anxiety, sadness, focused attention, and friendships.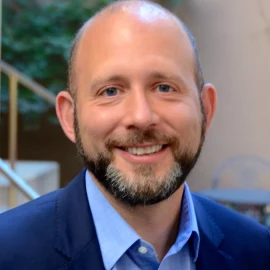 Josh Golin
"Raising Healthy Children in a Commercialized World"
Commercialism is a factor in many of the key problems facing children today, including obesity, eating disorders, increased materialism, excessive media use, and the erosion of creative play. Marketing is so ubiquitous that protecting children from its harmful effects can seem overwhelming or even impossible. Discovery Museum and Oak Meadow School presented an evening with Josh Golin, who described what we can do – as parents and communities – to give children the commercial‐free time and space they need in order to thrive. Josh is the Executive Director of the Campaign for a Commercial‐Free Childhood, which advocates for the rights of children to grow up – and parents to raise them – without being undermined by commercial interests. Josh's media appearances include Today, NPR, Fox & Friends, and NBC Nightly News, and he has been quoted in hundreds of publications, including The New York Times, The Washington Post, and USA Today. His writings about the commercialization of childhood have appeared in a wide range of outlets.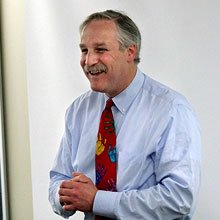 Dr. Richard Solomon
"The Impact of Technology on the Developing Brain"
This workshop discussed parental challenges insofar as understanding the impact of digital technology upon their children, the tangential (but still important) effects that digital technology is exerting, and how to parent effectively through all of this uncertainty. Dr. Solomon is the Co-Founder and Clinical Director of Delta Consultants, a multi-disciplinary agency in Providence, Rhode Island providing a diverse array of evaluation, therapy and consultation services to children, adolescents, families and schools. Dr. Solomon is an Adjunct Professor of Psychology at the University of Rhode Island, recipient of the Outstanding Professor Award and recipient of the Commissioner's Award from the Department of Human Services for his volunteer work in child maltreatment.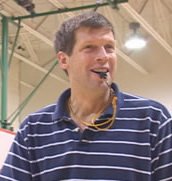 Bob Bigelow
"Adults and Children in Youth Sports: Who Wins? Who Loses?"
The Discovery Museums of Acton and Oak Meadow School presented an evening with Bob Bigelow, one of the foremost lecturers in the county regarding the needs of children in youth sports. Today, over 35 million children ages 4 through 14 participate in some form of organized youth sports. Yet, over 70% of kids drop out by age 13 — missing opportunities for socialization, character development, exercise and fun. While kids do migrate to other activities as they get older, the number one reason children drop out is pressure from adults, and no longer finding their sports experiences fun. In this educational, challenging, motivational and humorous talk, Bob Bigelow offered a better understanding of what our kids really want and need from their sports activities, and a solution that helps them remain children at play.
Bob is a former NBA first round draft choice and four-year player. He played collegiately at the University of Pennsylvania for Hall of Fame Coach Chuck Daly. He has devoted several thousand hours researching and lecturing about organized youth sports and its effects on children — and adults. Visit his website to learn more.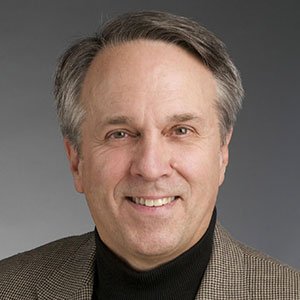 Rob Evans, Ed.D.
"Family Matters: Raising Healthy Children in Challenging Times"
There is no harder job than being a parent. Nothing else touches so much of a person so deeply—or so unpredictably—and there is no training for it. As the pace of life accelerates, as media influences intensify, and as the future grows less predictable, parents and teachers find it harder to be confident—harder to know how to raise competent, caring children, how to resist negative influences in the surrounding culture. Rob outlined these dilemmas and offered concrete suggestions for successful coping at home and school. Dr. Evans is a clinical and organizational psychologist and the Executive Director of The Human Relations Service, in Wellesley, Mass. He is the author of many articles and three books, including "Family Matters: How Schools Can Cope with The Crisis in Childrearing." Visit his website to learn more.
Dr. John Ratey, M.D.
"Exercise & Outdoors: A Key to Helping Our Kids Build Emotional Resilience and Optimizing Their Learning Capacity"
The Discovery Museums of Acton and Oak Meadow School co-hosted an evening with Dr. John Ratey, M.D., best selling author, an Associate Clinical Professor of Psychiatry at Harvard Medical School and an internationally recognized expert in Neuropsychiatry. Visit his website to learn more about Dr. Ratey .
Dr. Michael Thompson
Best Friends, Worst Enemies: Understanding the Social Lives of Children
For nearly thirty-five years, New York Times best-selling author Dr. Thompson has worked as a clinical psychologist, school consultant and international speaker on the subjects of children, schools and parenting. He has authored nine books focusing on the emotional lives of boys, friendships and social cruelty in childhood, the impact of summer camp experiences on child development, the tensions that arise in the parent-teacher relationships, and psychological aspects of school leadership. His work with independent schools and public school districts throughout the United States, and with international schools in Europe, Asia and South America takes him to about fifty schools a year to lead workshops for teachers, administrators, parents and students. His presentation will focus on the social lives of children.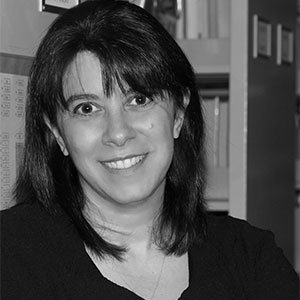 Dr. Elizabeth Englander
Cyberbullying and Social Media: What Every Parent Needs to Know
Dr. Elizabeth Englandere is a Professor of Psychology and the founder and Director of the Massachusetts Aggression Reduction Center at Bridgewater State University, a Center which delivers anti-violence and anti-bullying programs, resources, and research nationwide. She is a nationally recognized researcher and expert in the area of bullying and cyberbullying, and is the Chair of the Cyberbullying Workgroup for a project with the National Academy of Sciences and the Institute of Digital Media and Child Development, working to help define the nation's research agenda. Her work as a Presidential Fellow founded MARC, which brings programs to hundreds of schools every year. However, the credential that interests children the most is that she was named Most Valuable Educator of 2013 by the Boston Red Sox, because of her work in technological aggression and how it interacts with peer abusiveness in general.
Hugh Weber
Follow the Child: 10 Principles for Pursuing Possibility
In 2008, Hugh Weber started Dude to Dad as a genuine cry for help from an ordinary dude who wanted to be an extraordinary dad. Dude to Dad has grown to include 85,000 new fathers, two Amazon Parenting Bestsellers, with two additional books and a television series currently in development.
Hugh is founder and President of OTA, an innovative non-profit offering extraordinary experiences and engagements that educate, empower, and serve as catalysts for creative community-builders. Hugh lives in the OTA states with his beautiful, intelligent and extremely patient wife, Amy, daughter and proud Montessori scholar Emerson, son Finn, and an imaginary friend named Sally.
Dr. Angeline Lillard
Montessori Principles: The Science, The Genius
Angeline Lillarda-lillard is the author of the best-selling book, Montessori: The Science Behind the Genius, and travels extensively to present Montessori's theoretical principles, the science research that has followed them, and how they are implemented in a Montessori classroom. Educators and parents alike will find this presentation informative and enlightening.
Professor of Psychology and Developmental Area Head at the University of Virgina, Dr. Lillard received her doctorate in Psychology from Stanford University. She has been honored with numerous awards for her work and research on Montessori education, in addition to issues related to culture and neuroplasticity.