Appreciating what teachers contribute in times of national crisis
This has been an unsettling and frightening time as we have watched events unfold this week in and around our nation's Capitol building. If we as adults are having a hard time with this, we have to think about how confusing and upsetting this can be for the children, especially the ones that are old enough to see and understand what's going on.
One parent shared the following with me: "My son was watching the news and got very upset about the disrespect to our country.  We had to talk him down from trying to go down to Washington in order to 'Protect the Senators from the mob.'  It was a long afternoon with some frightened tears and lots of hugs."
In response to what has been happening this week, teachers and staff at Oak Meadow have been sharing ideas together and coming up with ways to best support our students and families. Here are just a few examples of what teachers have been doing with students.
In Lower Elementary
One teacher shared with me, "The events of Wednesday have not specifically come up in my class, but yesterday and today we've read a few books (see resource list below) that have created some discussion about what it means to be kind, showing kindness even when others don't, and that everyone matters." 
In Upper Elementary
One teacher shared with me, "I will ask students 'what do you know?' and 'what do you wonder?' I will fill in any gaps in their understanding. Finally, we will wrap up with a grounding mindfulness activity to ease anxiety and remember that we are thankfully currently safe.
Mindfulness Activity: put both feet on the floor flat and sit up straight. Then, list in your mind: what are 5 things you can see? 4 things you can hear? 3 things you can feel? 2 things you can smell? 1 thing you can taste?"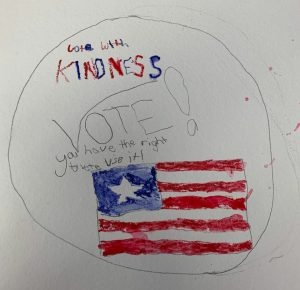 Another teacher wrote to all parents the evening of September 6th, asking for parent suggestions or special requests before having a conversation with students the next morning. Her letter to parents included the following: "The UE6 students, since September, have regularly participated in Morning Briefings about world, national and local news.  This year, in particular, we have focused a lot on politics, seeing that it is an election year.  Our students have learned much not only about current politics, but also the way our government works (and is meant to work). Just this morning we learned about the election certification process and how, 'while there may be some drama' today, it would be unheard of that the vote for the president elect would be overturned.  None of us expected what is currently happening. Tomorrow morning we will be having our Morning Briefing.  We will be processing this event by discussing what students understand and know now, what they'd like to know, how they are feeling, and where we go from here.  The goal is to meet students where they are at to help them process the events with the support of adult guidance and the help of one another."
When students met for their Morning Briefing, it was the students who brought up the topic. Because the students had already spent so much time talking about the way our government works, the conversation was very natural. The students had even noticed on their own the lack of equity in the police response at the Capitol building compared with the police response to the peaceful Black Lives Matter protests. The students brought this up, and they agreed this would be an important conversation to continue in the future.
In Middle School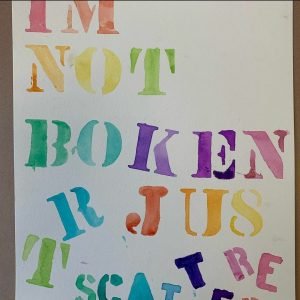 One teacher shared: "We had some quiet voices yesterday morning when we met before classes started.  We let the students know that we would open my personal room during lunch for those students that wanted to reflect, ask questions, or process what happened Wednesday afternoon. Some of our students took advantage of that opportunity. We also shifted our lessons to open the door for conversation during class.  I spent time Wednesday evening reading articles on how to address these issues. Yesterday morning, many of the 8th year students wanted to share their feelings and what was in their hearts and minds. I let the students know that they could share or just listen – and that we were in a safe, judgement-free space. We talked about self-care and the need to feel safe. It was a valuable time for us to come together – I wanted the students to know that they matter, their voices, thoughts, and feelings matter – far above any lesson plan."
Resources our teachers are finding helpful
What has been especially hopeful this week is the way that teachers have communicated with each other, sharing ideas and resources across the school. Here are just a few examples of what our teachers have been sharing with each other:
For children in lower elementary, these books are available on Youtube:
"Be Kind" by by Pat Zietlow Miller and Jen Hill
"All Because You Matter" by Tami Charles
"Say Something" by Peter H. Reynolds
This article that covers the basics of how to support students during times like this: https://www.tolerance.org/magazine/when-bad-things-are-happening
Here's an article from Edutopia teachers have used to help our students:
https://www.edutopia.org/article/focusing-student-well-being-times-crisis
Here's another article from FacingHistory.Org:
https://www.facinghistory.org/educator-resources/current-events/responding-insurrection-us-capitol
Here are a few recent school posts on Facebook: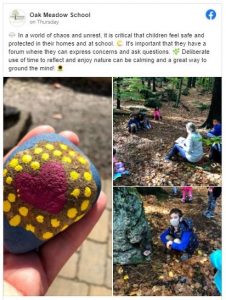 One of our teachers also shared the following message of perseverance and hope:
"In his acceptance speech today, Raphael Wornock said this in closing, 'I remember my dad used to wake me up every morning at dawn. It was morning. But it was still dark. It's dark right now. But morning comes. And scripture tells us weeping may endure for the night, but joy comes in the morning. Let us rise up, greet the morning and meet the challenges of this moment. Together, we can do the necessary work and win the future for all of our children.'"