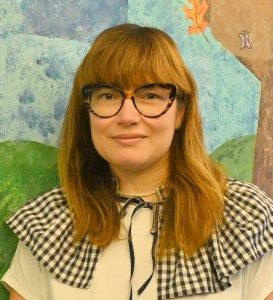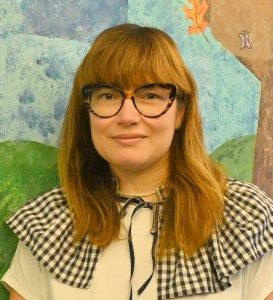 Chiara Pidatella
Beginners Program Assistant Teacher
cpidatella@oakmeadow.org
Chiara Pidatella joins the Beginners Program team with a heartfelt love of Montessori. She has seen the difference that a Montessori education can make, and especially values how Montessori incorporates social emotional learning, fostering independence and unique problem solving. As a parent, she has been impressed by the quality of education at Oak Meadow. After she began substituting in the classrooms, she was struck even more by the level of respect, kindness and thoughtfulness with which teachers interact with children. As a result, Chiara is interested in potentially pursuing her Montessori certification.
Chiara's current credentials include a PhD in Art History, and a Masters of Art in Italian Literature and Art History, both earned in Italy. Chiara taught Renaissance Art History at the college level (Tufts University and Clark University) and Italian Literature and History in high schools. She has extensive experience in working with museums and art institutions in Italy, the UK and Boston as a research curator and assistant. She has worked as a museum educator and taught art in preschools and elementary schools as an undergraduate.
Chiara enjoys spending time with her family (including her cats!), going to the library, visiting museums and traveling.