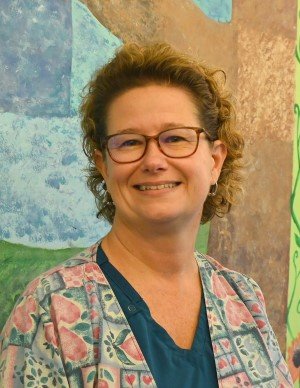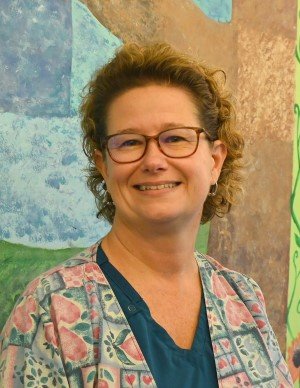 Amy O'Sullivan
School Nurse
Nurse Amy O'Sullivan brings a long history of professional nursing experience to Oak Meadow. After serving a year as a substitute nurse, we officially welcomed Nurse Amy to Oak Meadow's Nursing Office on a permanent basis.
Amy's credentials include a Bachelors of General Studies with a concentration in Speech Language Pathology, an Associates Degree in Nursing, and an active BLS certification. Amy has a variety of experience having worked on the Cardio-Thoracic Vascular Surgery floor as well as the Surgical Intensive Care Unit at UMASS Memorial Hospital in Worcester, and then at Lahey Medical Center in Burlington in the Surgical Intensive Care Unit, the SICU, the Cardio-Thoracic Vascular Surgical Step-Down Unit, and most recently in the Anticoagulation Clinic, where she has been for the past 16 years and will continue to work 2 days a week.
Amy's daughter has been a student at Oak Meadow since 2015. Amy loves spending time with her family and friends, especially at their place in Meredith, NH where she goes hiking, boating, swimming, and loves to visit cute, local shops and bookstores. She can't get enough of Lake Winnipesaukee! Reading is her activity of choice when relaxing.